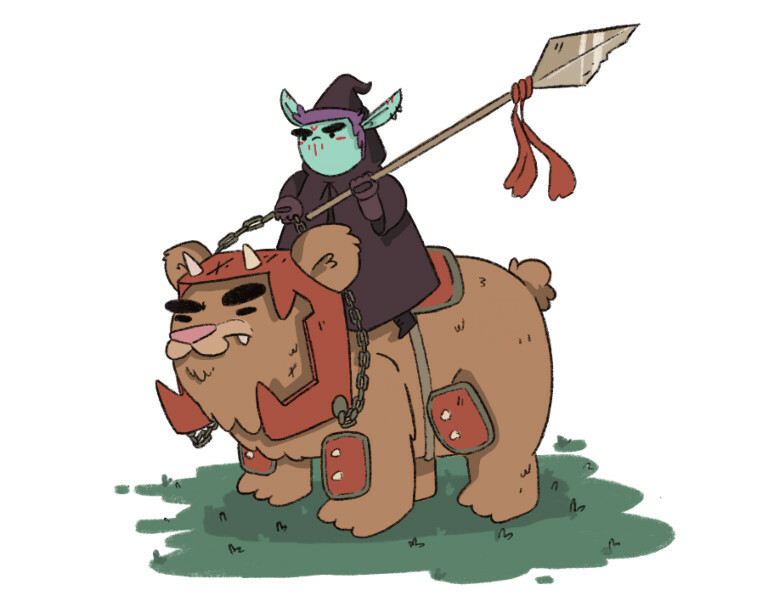 Another boss you'll be fighting in your way! "These guys tame and train beasts for their convenience."
Confesion time:
I personaly really enjoyed making this design and I hope you guys like it too n-n
It's been some tough weeks for me but I'm getting some great support by wifey and close friends...
Anyways I wanted to say something that is a little tough for me... And that is that I might need some help on this project lol.
Even though I know some code and the basics, I'm no programmer... I usually focus on animation and design on my past projects. I tend to work with one of my best friends but his super busy right now :/
So anyways... The idea of this project is to have fun and learn as developers. And of course releasing it to the public. Its not a big game, but if you are interested on making something cool and maybe making a new friend in the process, I would really appreciate someone else on board :)
(Of course as a super independent and growing developer I lak $$$ lol soooo... I'm sorry about that. Of course any revenew we get will be shared!) PM if interested and have a great weekend! :)